Autographs
©2018 Spurs Collectables.
All rights reserved.
Home | Programmes | Handbooks | Tickets | Autographs | Books | Miscellaneous | Subscribe | Links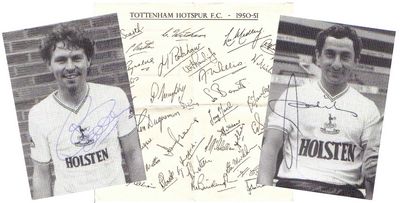 Welcome to the autographs section of the Spurs Collectables website.

This section contains examples of the autographed memorabilia which can be found in the Spurs Collectables magazine.